What needs do QTG's steel tubing fulfill?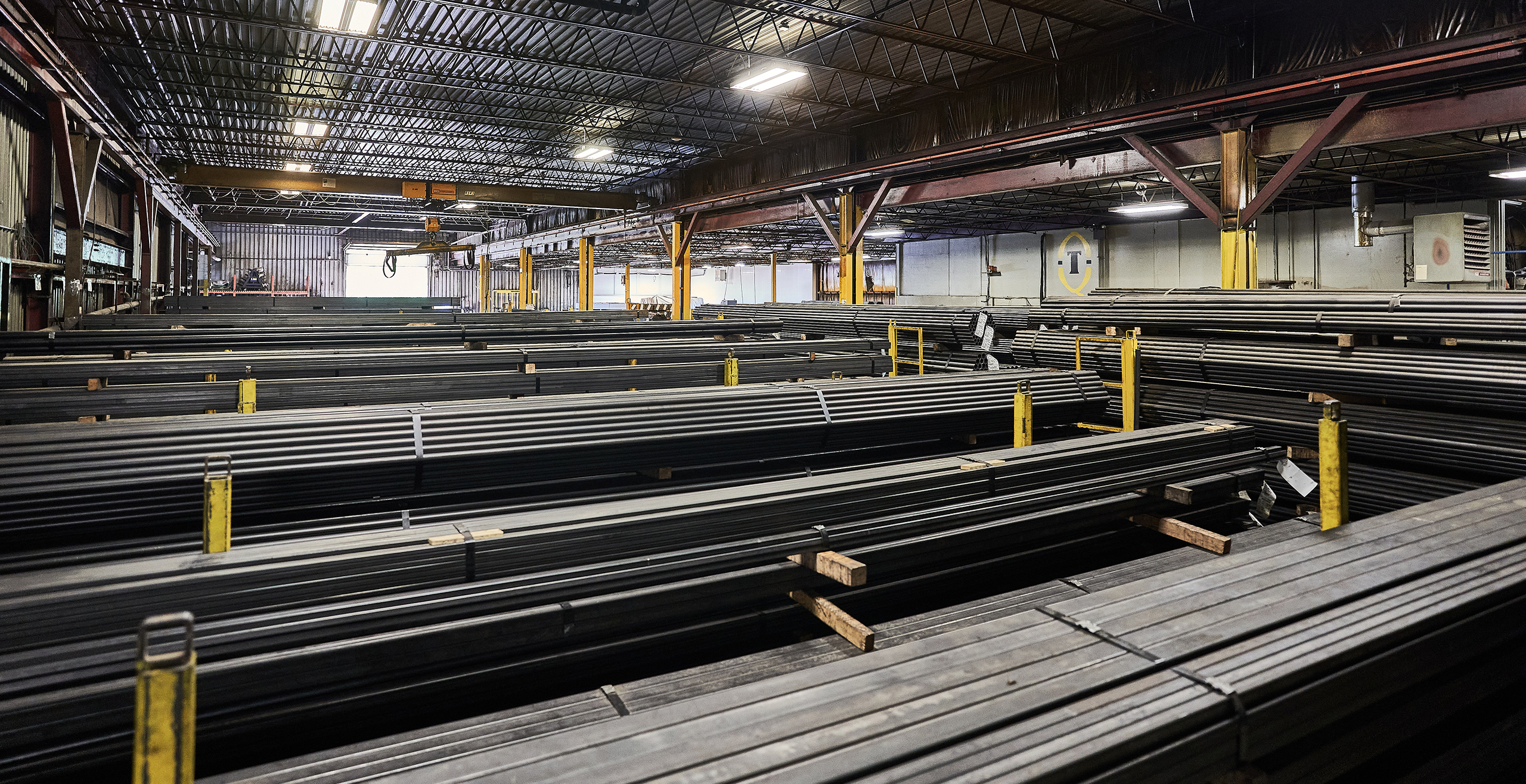 Steel tubing plays a vital role in constructing many structures. As important players in the steel industry, our workers contribute daily to carrying out major projects and optimizing the safety of your worksites. In concrete terms, QTG meets your mechanical steel and structural design needs. This article presents our products and services as well as the many advantages of entrusting your projects to QTG.
An integrated offer
QTG offers its clients integrated services. You will find everything under one roof, ultimately saving you time and money. Our teams take care of every aspect of your project's production. We buy directly from the steel mill, which ensures high quality and savings on materials. Our vast storage space also allows us to manage your inventories and store your materials before and during the completion of your projects, saving time spent on logistics. We manage material delivery and offer a centralized invoicing service.
QTG and the construction industry
Many of our clients come from the construction industry, and we meet their structural tubular fabrication needs. QTG can create all types of structures for construction companies: walkways, elevator shafts, panels and doors, according to your plans and requirements. Our specialized tubular transformation equipment, spaces and many workers allow us to carry out mass production orders with products that meet the strictest standards, thus ensuring the safety of your worksites and workers.
QTG and the agricultural industry
QTG frequently works within the agricultural industry. The quality and safety of our production is guaranteed. Thus, when we build agricultural fences, we are pleased to help preserve the integrity of herds and crops as well as ensuring farm workers' safety.
Steel structures have many advantages for the agricultural community. Not only are they flame-retardant, but they are also very cost-effective. Steel structures increase the speed of installation and offer superior durability. Lastly, steel allows for the construction of much larger structures than wood does.
QTG's services
Saw cutting, laser cutting, digitally controlled bending, punching, welding, assembly, powder coating and packaging — our know-how and equipment enable us to produce high-quality, custom-made products at competitive prices. Our machinery allows us to adapt everything to your requests and needs, no matter your project's scope. Our technologies allow for flawless repeatability and incomparable speed of execution, which ensures that we maintain quality and stick to your deadlines.
We make it a point of pride to leave as small a carbon footprint as possible, which is why we only use coatings that do not require solvents to adhere to the steel's surface. Much more durable than traditional paint, powder coating increases your structures' resistance and safety.
QTG: a visionary company
We care about environmental constraints. In this eco-friendly vein, our future manufacturing plant — ready in spring 2021 — will be equipped with a state-of-the-art ventilation system. The vast majority of Quebec plants still heat with natural gas. QTG now uses two heat recovery systems. First, we will use the heat from our coating ovens to heat the outside air that will be circulated into our plants. We will also recover rejected heat from our compressors and combine it with the energy emitted by a solar wall to temper ambient air.
This new facility will allow us to release less carbon dioxide because we will reuse it to heat our plant. It will also afford us significant energy savings that will benefit you later on. Few companies have made this ecological shift, and we are pleased to be part of it.
QTG's products
We produce a wide range of steel products to meet your mechanical or structural design needs. Safety panels, agricultural fences, wire carriers, jack posts — our offerings are limitless and contribute to your projects' success! Structures, security, storage — we adapt to your needs, whether they are traditional or not.
Doubting your project's feasibility? Contact us for more information! We put all of our know-how at your disposal and can advise you on our various products and techniques. We can create large-scale custom-made productions in a short period of time. And we guarantee quality work, without burr. We accompany you along each step of your project, from identifying your needs to placing the order and delivering it. We develop lasting business relationships by working closely with each of our clients to meet their expectations so that their projects are successful. You will be a winner when you do business with QTG!