Steel tube fabrication is what we do!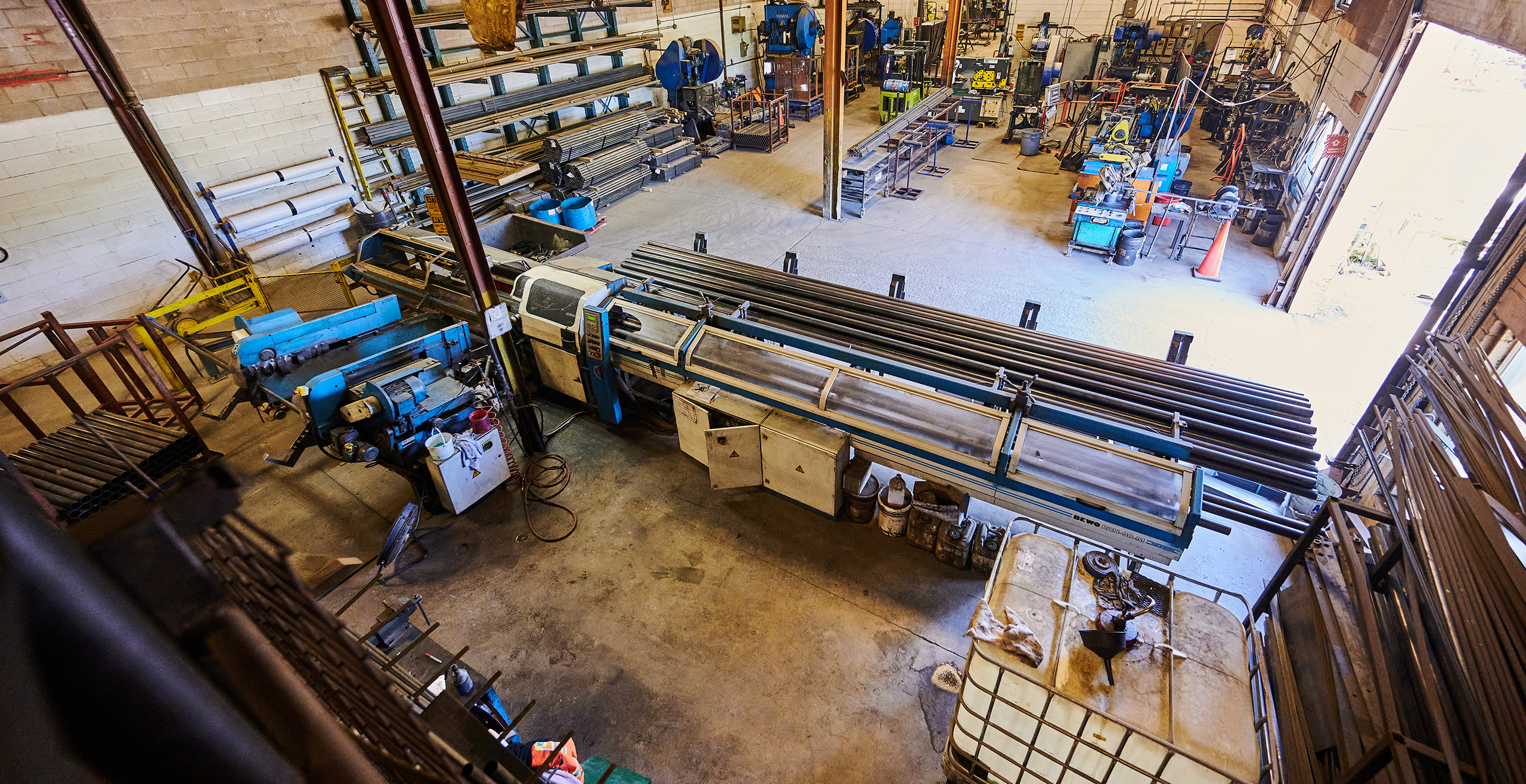 Steel tube fabrication is the foundation of many industrial and commercial projects. Saw cutting, laser cutting, CNC bending, welding, assembly and powder coating are just some of the steel fabrication processes that go into making projects more efficient and reliable.
What's steel tube bending?
Bending, as the name implies, involves passing steel tubing through a machine designed to bend it into a more or less pronounced curved shape. In the past, bending machinery was only capable of processing round tubes. But nowadays, it's possible to bend any shape of tube. Essentially, the tube, originally straight, can be bent to the desired angle and function.
Bending technologies QTG uses
We exclusively use CNC bending machines. This cutting-edge technology offers unmatched productivity and precision. It can bend steel tubes over several meters in a fraction of a second, to meet the most stringent project requirements. This method also guarantees maximum part repeatability and incomparable geometric precision, guaranteeing projects are both aesthetically pleasing and structurally sound.
Steel tube welding
QTG uses the latest MIG/GMAW welding technology. This method uses a continuous source of charged wire to heat, penetrate and fuse the metals. Shielding gases are used to protect the weld puddle, a small pool of molten metal, from contamination. The result is stronger, more precise and more efficient welds.
QTG guarantees weld quality and safety, thanks to its CWB certification. The Canadian Welding Association administers Canada's national welding standards, incorporated into the National Building Code of Canada, by issuing the CWB certification. To gain this certification, our qualified welders follow proper welding procedures. We also employ certified visual inspection, destructive testing and non-destructive testing supervisors. We therefore guarantee the highest quality and total structural safety.
Steel tube cutting
At QTG, we use two methods for cutting steel: saw cutting and laser cutting. Saw cutting allows for fast, precise and customized cutting, for both small and large-scale projects.
Laser cutting, on the other hand, boosts project productivity even further, and significantly improves quality. Even more precise than saw cutting, it allows us to design non-standard cuts and new assemblies beyond the scope of traditional techniques.
Combined with our cutting-edge welding methods, our cutting services can handle any type of project for any industry.
Why steel?
Its very high strength-to-weight ratio makes it possible to manufacture stronger, more durable and more versatile structures. Steel's adaptability gives you the freedom to dream big, innovate and think outside the box. We use only top-quality Canadian steel for each and every one of our projects, guaranteeing quality.
Whether protecting workers on a construction site or fencing off livestock on a farm, steel structures guarantee increased safety. Steel doesn't burn, and it doesn't increase the fire load that allows flames to spread. So, your structures remain intact, even when the worst happens.
Steel constructions offer a major competitive advantage over other materials. Moreover, steel is one of the most recycled materials on the planet. Its life cycle and performance characteristics make it a sustainable material.
Projects and industries that stand to benefit from steel fabrication
Many companies use steel tube fabrication, and there are many advantages to subcontracting your product manufacturing. Whether it's agricultural fencing, wire carriers, working walkways, guardrails or elevator doors and panels, QTG can meet all your steel fabrication needs, allowing you to focus on customer satisfaction.
Contact us for your projects, whatever they may be. Our expert teams and machinery will allow you to produce your structures quickly and affordably.