What needs can QTG steel tubing meet?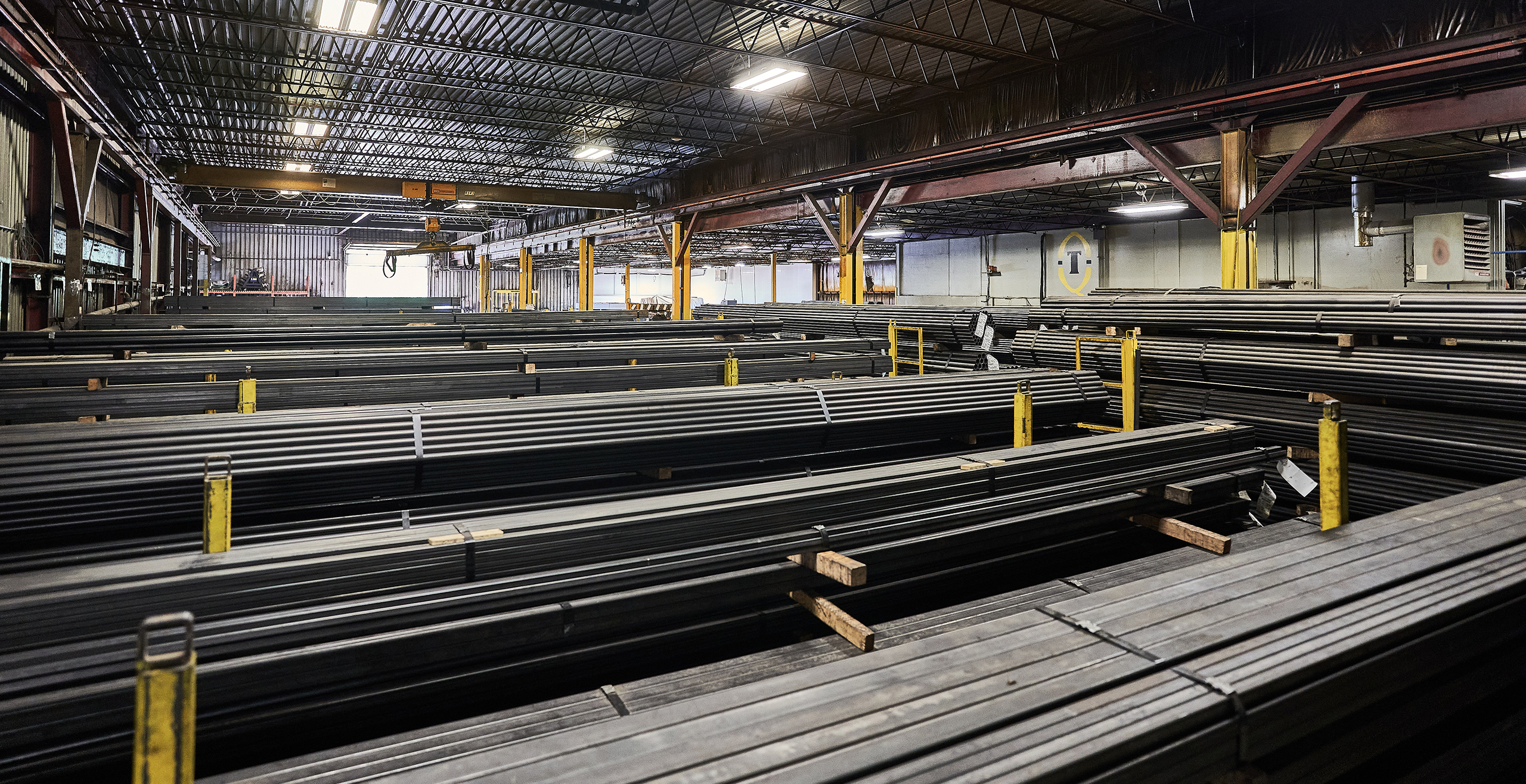 Steel tubing plays a vital role in many structural applications. As key players in the steel industry, our plant workers contribute daily to completing large-scale projects and optimizing worksite safety. In concrete terms, QTG can meet your mechanical and structural steel design needs. This article outlines our products and services, as well as the many advantages of entrusting QTG with your projects.
Integrated service offering
QTG offers its clients integrated services. You'll find everything under one roof, which ultimately saves you time and money. Our teams handle every aspect of production for your projects. We buy directly from the steel mill, so you save on materials. Plus, our spacious warehouse allows us to manage your inventory and store your materials before and during project completion, saving you valuable logistical time. We manage delivery for you and offer a centralized invoicing service.
QTG and the construction industry
Many of our clients are in the construction industry. We meet their structural tubing fabrication needs. QTG can create all types of structures for construction companies: walkways, elevator shafts, elevator panels and doors, according to your plans and requirements. Our specialized tube processing equipment, our facilities and our many workers make it possible for us to carry out mass production orders with products that meet the most stringent standards, ensuring both worksite and worker safety.
QTG and the farming industry
QTG meets many of the demands in the farming sector. We guarantee our products' quality and safety. So, when we build farm fencing, we're happy to play our part in preserving livestock and crop integrity and keeping farm workers safe.
There are many advantages to steel structures in the farm sector. Not only are they fireproof, they're also highly cost-effective. Steel structures speed up installation and offer superior durability. Furthermore, steel can be used to build much larger structures than wood.
QTG's services
Saw cutting, laser cutting, CNC bending, punching, welding, assembly, powder coating and packaging: our expertise and equipment allow us to produce high-quality, custom products at competitive prices. With our machinery, we can tailor everything to your requirements, however big your project. Our technologies provide flawless repeatability and unmatched speed of execution, so you can be confident that your projects will be of the highest quality and that you'll meet your own deadlines.
We make it a point to minimize our carbon footprint. That's why we only use powder coating, which doesn't rely on solvents to adhere to the steel surface. Much more durable than traditional paint, powder coating makes your structures more resistant and safer.
QTG: a visionary company
We are mindful of environmental issues. In this same eco-friendly spirit, our future manufacturing plant, slated for completion in spring 2021, will be equipped with a state-of-the-art ventilation system. The vast majority of Quebec plants still heat their outdoor air with natural gas. QTG will now use two heat recovery systems. First, the heat from our paint ovens will heat the outside air blown into our plants. We will also recover heat waste from our compressors, which will be combined with the energy emitted by a solar wall to temper the ambient air.
These new installations will allow us to reduce our carbon dioxide emissions, since we'll be reusing it to heat our plants. We'll also be able to make significant energy savings, which will benefit you in the future. Companies that have switched to this green option are still few and far between. We're thrilled to be one of them.
QTG's projects
We produce a wide range of steel products to meet your mechanical and structural design needs. Security panels, farm fencing, wire carriers, jack posts: the sky's the limit when it comes to what we can do to make your projects a success! Whether it's a question of structure, security or storage, we can adapt to your requirements, whether they're conventional or out of the ordinary.
Not sure whether your project is feasible? Then contact us! Our expertise is at your service, and we can advise you on our various products and the techniques to use. We can create tailor-made productions for you, in large quantities, and within short deadlines. We guarantee quality burr-free work. We'll be with you every step of the way, from identifying your needs to ordering and delivery. We develop lasting business relationships by working closely with each of our clients to meet their expectations and make their projects a success. You'll benefit from doing business with QTG!